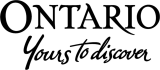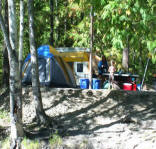 Welcome to our campground directory here you will find campgrounds across Ontario. Start planning your camping or RV vacation today!
Ontario Tourism Regions
Southwestern Ontario - Campgrounds in the Bruce Peninsula and Lake Huron to the Lake Erie shoreline, and east to south-west roughly from Guelph to Windsor. Towns and cities in the region are Cambridge, Chatham, Goderich, Ingersoll, Kitchener, Owen Sound, Sarnia, St. Thomas, Stratford, Tillsonburg and Woodstock.
Niagara Region - Camping in the Niagara Peninsula, including Niagara Falls, St. Catherines, Queenston, Fort Erie, Port Colborne, Welland, Grimsby, Vineland and Jordan.
Greater Toronto Area - On the North shore of Lake Ontario, campgrounds around the city of Toronto.
Central Ontario - Includes campgrounds in the Muskokas, Kawarthas, Halliburton Highlands, Southern Georgian Bay and Lake Simcoe. Towns include Midland, Alliston, Barrie, Orillia, Gravenhurst, Huntsville, Dorset, Bancroft Buckhorn, Lakefield, Peterborough and Kaladar.
Eastern Ontario - South of the Mighty Ottawa River and north of the majestic St. Lawrence River this area includes campgrounds and camping facilities in the Calabogie, Cornwall, Gananoque, Glen Buell, Iroquois, Kars Kingston, Pembroke, Perth, and Petawawa areas.
Ottawa Region - Campgrounds in Canada's capital region. In and around he city of Ottawa.
Near North Area - Includes North Bay, New Liskeard, Temagami, South River, Loring, Restoule, Callander, Field, Sturgeon Falls and River Valley and Mattawa.
Rainbow Country Campgrounds near Parry Sound, Georgian Bay, Pointe au Barile, Britt, Nobel, Moon River, French River, Pickeral River, Sudbury, Biscotasing, Massey, Killarney, Manitoulin Island
Ontario's Wilderness Region - Haileybury, New Liskeard, Latchford, Cobalt, Kirkland Lake, Elk Lake, Gowganda, Matachewan, Shining Tree, Gogama, Foleyet, Timmins, Cochrane, Kapuskasing, Hearst, James Bay and Matheson.
Algoma Country - Camping facilities near Chapleau, East Algoma, North Channel, Thessalon, Mississagi Valley, Elliot Lake, Blind River, Spanish, Sault Ste Marie, White River, Wawa, Hornpayne.
North of Superior - Nakina, Nipigon, Manitouwadge, Longlac, Jellicoe, Geraldton, Orient Bay, Marathon, Thunder Bay, Armstrong, Upsula, and Allanwater campgrounds.
Sunset Country - English River, Ignace, Pickle Lake, Savant Lake, Sioux Lookout, Dryden, Wabigoon, Eagle River, Red Lake, Ear Falls, Perrault Lake, Kenora, Minaki, Sioux Narrows, Nestor Falls, Fort Frances, Rainy River, Emo, Atikokan, and Quetico Park area campgrounds.